39 Magazines. One Purpose.
High-quality, high gloss publications with engaging local content.
IN Community magazines are the perfect blend of enjoyable, upbeat journalism and hyperlocal business marketing. Residents look forward to receiving each issue and businesses receive the benefit of a target market and audience through direct mailed advertising for a fraction of the cost of other programs.
Our quarterly magazines focus on the amazing communities in which we live. Each issue provides stories about local volunteers, families, neighbors and students as well school district and township news, community history and events. In addition, we offer in-depth information about the quality businesses and services provided by our advertisers.
Targeted Audience.
We produce 39 high-quality community magazines that mail to more than two million households and businesses in the Pittsburgh region, including three community publications in Erie. We also produce five high-quality community magazines that mail to more than 200,000 residents in affluent Main Line homes and businesses in the Philadelphia region.
IN Community magazines in the Pittsburgh region (shaded in purple)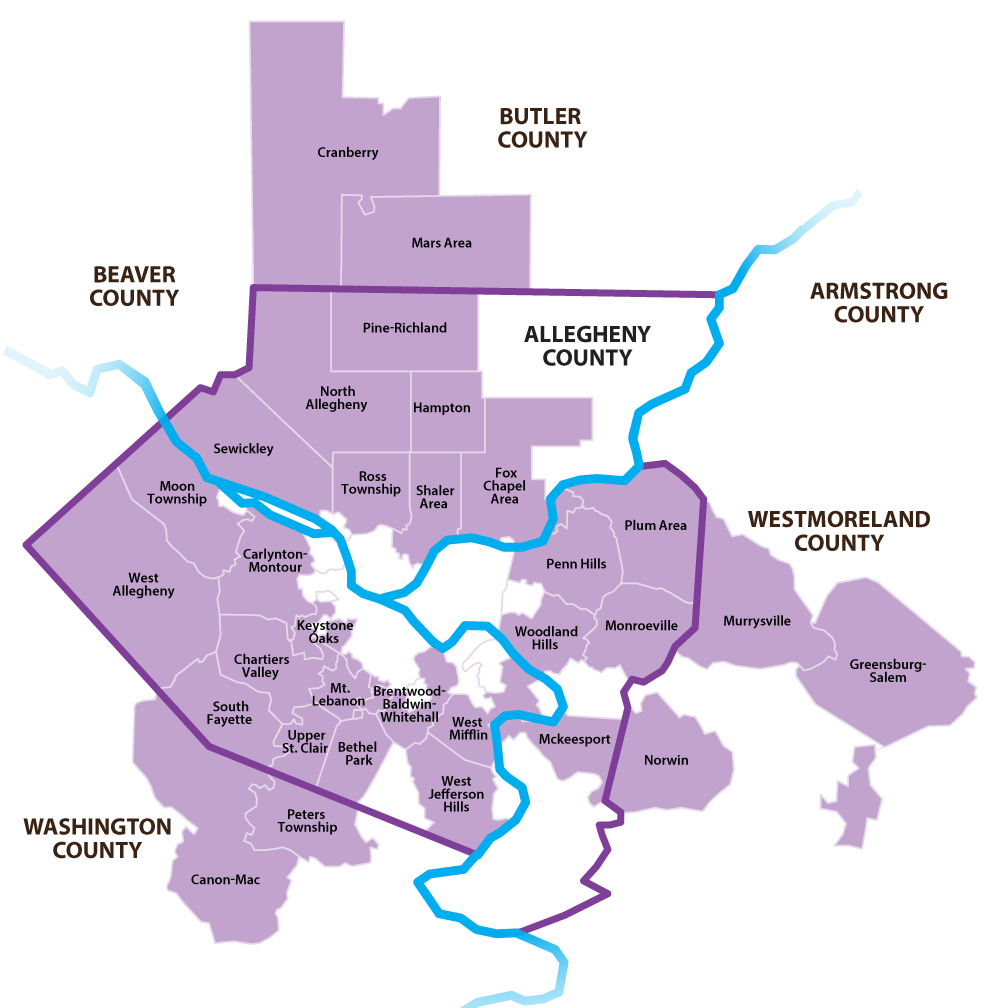 IN Community magazines in the Erie region (shaded in purple)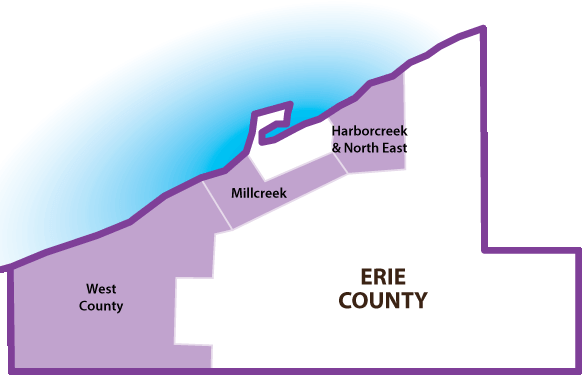 IN Community magazines in the Philadelphia region (shaded in purple)